DSC International
DSC Legal has a large number of foreign clients who use our legal advice for their business activities or investments in Germany. We can also assist our domestic clients to coordinate legal advice for their projects abroad. In cross-border cases, we cooperate with professional colleagues from our network all over the world, with whom we maintain close relationships, some of whom we have built up relationships with over the years.
International Focus
Our notaries and lawyers have extensive experience in providing legal advice in an international context. Many of them have worked and studied abroad. They all have business fluent knowledge of the English language. Legal documents can be prepared and negotiated in English upon request. In addition, many of our employees have additional knowledge of other foreign languages (e.g. Polish, Hungarian, Chinese and Russian), some of which were acquired abroad.
IR Global
DSC Legal is a long-time member of IR Global, a global network of more than 1000 members from more than 150 countries providing legal services, auditing, tax consulting, financial services and transaction services.
As part of the IR Global admission process, all members are assessed to ensure that their consulting services are of the highest quality and that they share a common interest in ethical networking. This results in a group that is renowned not only for the quality of the member firms but also for the individuals within the companies.
DSC Legal Managing Partner Peter Diedrich has served as Chairman of the IR Global Practice Group Real Estate since 2013. In 2017, DSC Legal was awarded "Gold Member Status" in recognition of its many years of activity and leadership in IR Global.
Thomas Wheeler, Managing Director of IR Global:
"We share the same passion in offering the highest quality innovative advice. On behalf of IR Global, I am delighted to recommend the firm and we are proud to be associated with DSC Legal."
The website of IR Global can be accessed via the following link: https://irglobal.com
By watching the following videos, you agree to the Privacy Policy of Vimeo.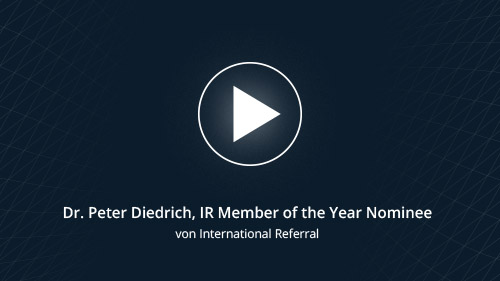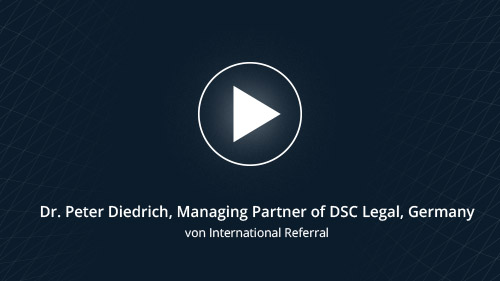 Below you can find some IR Global publications for download:
IR Global - Real Estate Brochure
IR Global - Investment Incentives